Do you have a physical store?
This question is often asked to us in chat.
And yes, we do have a physical store where we sell every working day power tools and power tools accessories to our professional users. Many of those professional users are living in Manila or in the surrounding areas. You can find our store at the following address:
Address: #46 D Tuazon St., Corner E. Rodriguez Senior Ave, Brgy. Dona Josefa, Quezon City.
Telephone: 8291-8561 or 8244-9577 or 7415-6201
SMS or Call (+63) (0) 917 831 8451
Our store location: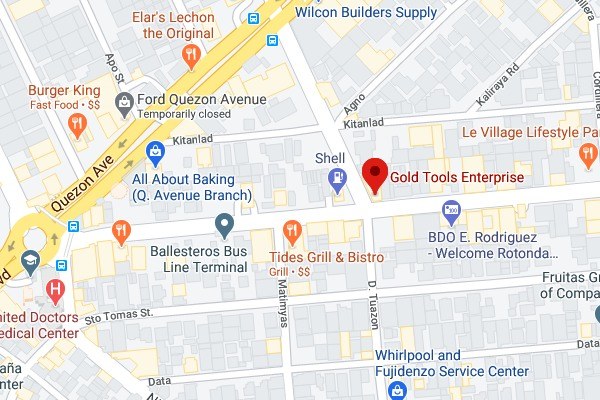 ---
You can use this search form to search in our store.