SDS Plus versus SDS Max?
The SDS system was originally developed by Bosch as the "Steck-Dreh-Sitz" system. Later it was renamed as the "Special Direct System" which is how it is present-day named. The SDS system is a professional drill bit system that connects a masonry bit to a rotary hammer and it makes exchanging or placing a drill bit very easy.
There are 3 versions of the SDS system.
SDS (The first SDS system invented by Bosch)
SDS Plus (The improved version of the first SDS system)
SDS Max (The most powerful SDS system on the market)
Note that the standard SDS version is almost completely replaced by the SDS Plus version.
The differences between SDS/SDS Plus and SDS Max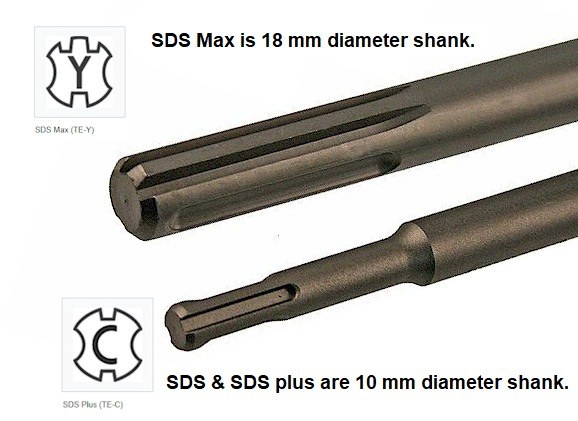 For the semi-professional market, SDS plus is most commonly used while for the professional and industrial market SDS max is the way to go. This system offers drill bits up to 55 mm in diameter according to the latest technological standard. Note that the technology of drill bits is also constantly improving but that the SDS plus and SDS Max system will remain the same.
---
Search with SDS Plus Rotary Hammer drill or SDS Max Rotary Hammer drill