Description
ABOUT THE BRAND
DEWALT®YELLOW & BLACK®. IT'S MORE THAN JUST A COLOR SCHEME.
Our tools and accessories are made to live on the jobsite. That's where they're tested. And if there's a problem, it's where we solve it. The result is products we can stand behind.
DeWALT is a leading manufacturer of industrial power tools and equipment products as well as power tool accessories, including corded and cordless drills, saws, hammers, grinders, routers, planers, plate joiners, sanders, lasers, generators, compressors and nailers, as well as saw blades, metal and masonry drill bits, abrasives, screw driving accessories and more.
DEWALT PRODUCTS COMPANY
DeWALT Products Company is formed with plant and offices located in Leola, Pennsylvania. Their product is an electric universal woodworking machine known as the DeWalt "Wonder-Worker," which could be configured in 9 different ways. DeWALT also offered a dedicated mortiser and jointer.
From 1924 to Present, DeWALT continues to design and optimize professional workhorse solutions- tools, accessories and service – to ensure absolute confidence for the toughest jobsite conditions. WE are DeWALT, and we are GUARANTEED TOUGH.
DEWALT IS PROUD TO SUPPORT THOSE WHO BUILD AMERICA
All over the country, from coast to coast, you'll find the hardest working Americans. Building America. DeWALT understands that buying American products and building the American economy are important to our customers. That's why we're bringing more of our manufacturing back to the United States.
We know success doesn't happen overnight. It also doesn't happen by accident. Guaranteed Tough since 1924, we celebrate your achievements alongside ours.
INNOVATION THAT MATTERS
DEWALT® is out there on the jobsite learning what works and what doesn't so we can make it all work better.
Every innovation we make is driven by a desire toincrease performance, ease of useorproductivity.
We change a tool because the change makes the tool work better for the professional using it, not just for the sake of change.
From technology used in space exploration and air crafts to incorporating bluetooth technology into our products DEWALT stays at the forefront of jobsite innovation.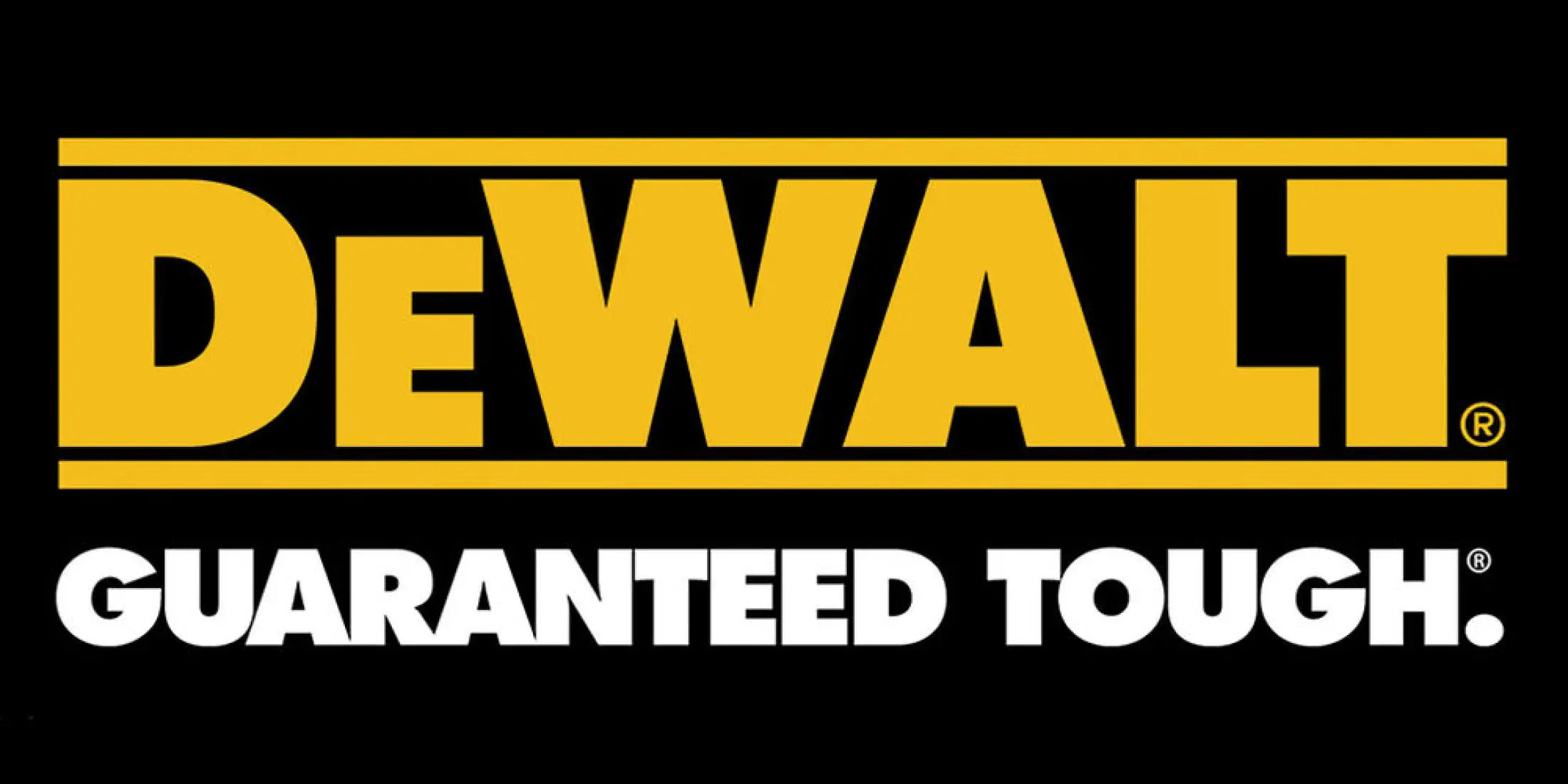 WHY ARE DEWALT POWER TOOLS GUARANTEED TOUGH?
Every tool must pass the toughest DEWALT TESTS before it ever sees the market.
We drop them. Cover them in dust. Abuse them.
We shake them for days. Speed them up and stall them out.
We let them run non-stop for weeks.
We freeze them. Put them through the worst weather.
We switch them on and off millions of times.
And we still expect them to run and perform every day.
The entire DEWALT line thrives on the jobsite because that's where product ideas come from. To carry the DEWALT name, a tool must not only stand up to the rigors of the jobsite, it must get the job done. And it must do it day after day.
The jobsite is where you'll find our products.
It's where wetestthem.
It's where they'reused.
And that's where theyprovethemselves.